(Last Updated On: December 27, 2022)
Description for Puyallup River Flooding
A picture taken close up of the Puyallup River flooding over a road in Sumner, Washington during a bad rainstorm. I live close by, so I took a drive down by the river. Thinking back, I remember I was not able to drive into work this day because the roads I needed to take to get there were all flooded over.
I photographed the photo below in November of 2006. You can tell it was during Autumn with all of the leaves on the road. This road was not accessible during this flood. The Puyallup River is a river that floods often when Washington State gets a lot of rain. It usually does not get this bad, though.
Puyallup-River-Flooding-Over-Road-11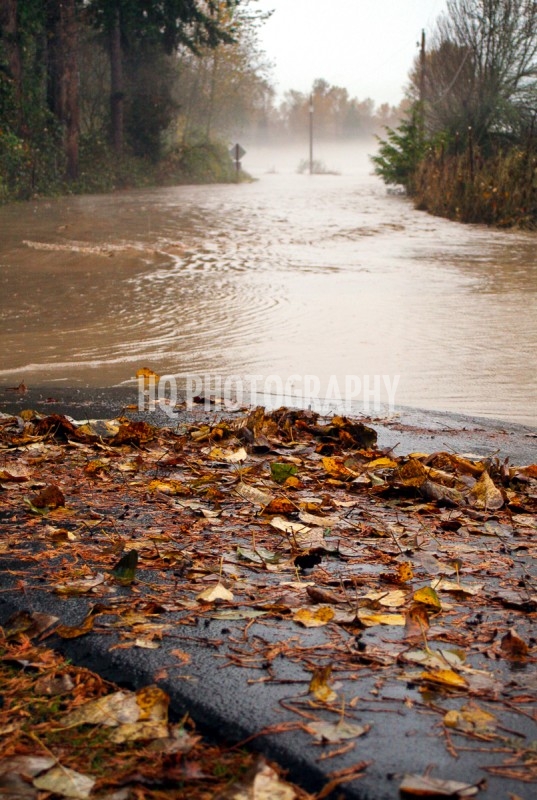 Camera Settings
This picture has an aperture of f/5.6 which is narrow. Because of this, the background of this picture is out of focus.
Camera settings for this river flooding photo:
Camera Body: Canon EOS 20D
Shutter Speed: 1/200 seconds
Lens Aperture: f/5.6
Focal Length: 46 mm
ISO: 800
Image Quality: JPG
Related Photos
Look at the gallery below to see some more of my favorite Washington State photos that I have photographed. The photo above can also be found in the gallery below. This photo is available to buy as a print or digital download.

I started out using 35mm point and shoot cameras, then upgraded to a 35mm DSL camera, and then finally came the world of digital DSL cameras. Gone are the days of having to wait for your film to be developed to see what you captured. Photography has never been so much fun!