(Last Updated On: December 27, 2022)
This cute picture was taken of an apricot-colored Goldendoodle puppy dog sitting on the cement. She is 10 weeks old. I took this photo in July of 2009. We named her Kona and she was the best puppy ever! She learned quickly and was potty trained about 2 weeks after we got her.
Goldendoodle Puppy Sitting on Concrete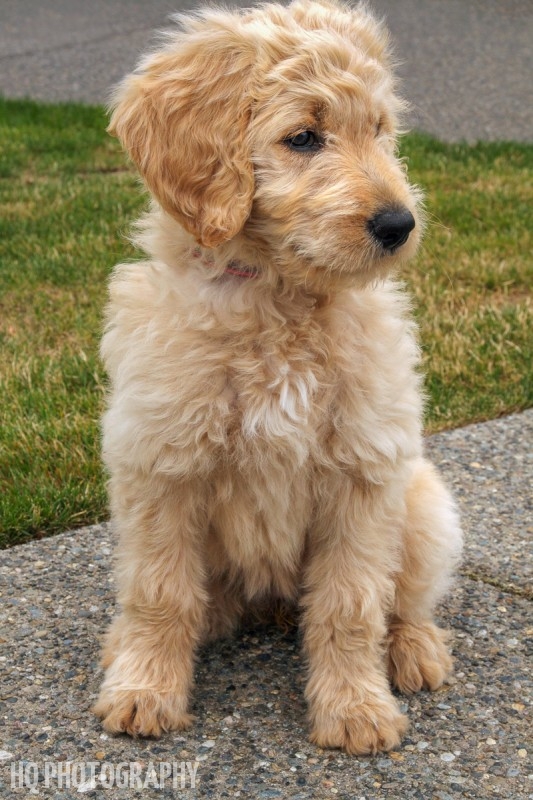 Look at the gallery below to see some more of my favorite animal pictures that I have photographed. The photo above can also be found in the gallery below. This photo is available to buy as a print or digital download.

I started out using 35mm point and shoot cameras, then upgraded to a 35mm DSL camera, and then finally came the world of digital DSL cameras. Gone are the days of having to wait for your film to be developed to see what you captured. Photography has never been so much fun!