(Last Updated On: December 27, 2022)
During two weeks in August of 2021, my family and I took a road trip and visited 9 national parks. Arches National Park was probably my favorite. My husband, two daughters, and I hiked 3 miles (round trip) to see the Delicate Arch in the early hours of August 15th. I took this photo at 8:13 AM. We hiked 1.5 miles to the arch without stopping. My two daughters ages 7 and 9 impressed me as they didn't need to stop during the hike at all. The National Park Service describes this hike as difficult and my two daughters had no problems at all. We are an active family though and like to stay in shape.
Delicate-Arch-and-Blue-Sky-in-Arches-National-Park-8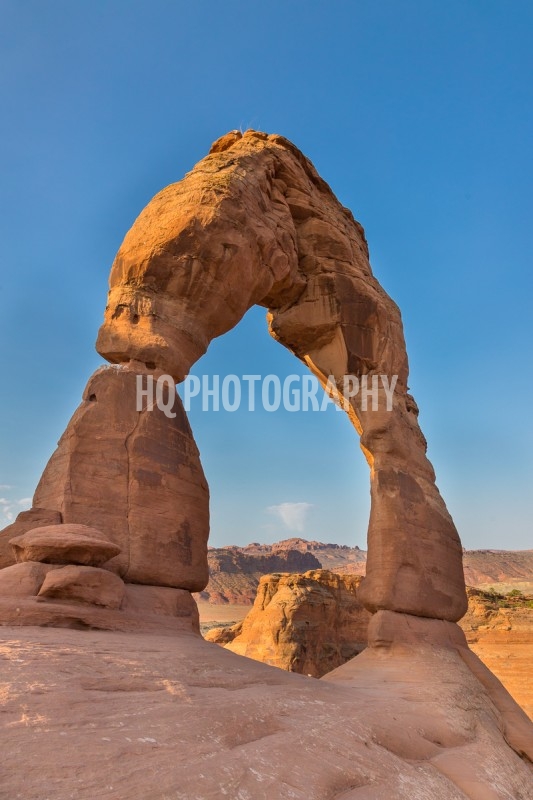 I think of all the places we visited during these two weeks, the delicate arch was my favorite. It was so big and awesome and like nothing I've ever seen before. The arch is 46 feet high and 32 feet wide and is the largest arch in the park. You cannot view this arch from the road like some of the other arches in the park. It makes it that much more rewarding to see if after a long hike in which you have to climb 480 feet.
My youngest daughter wanted me to take a photo of her doing an arch in the arch. See below.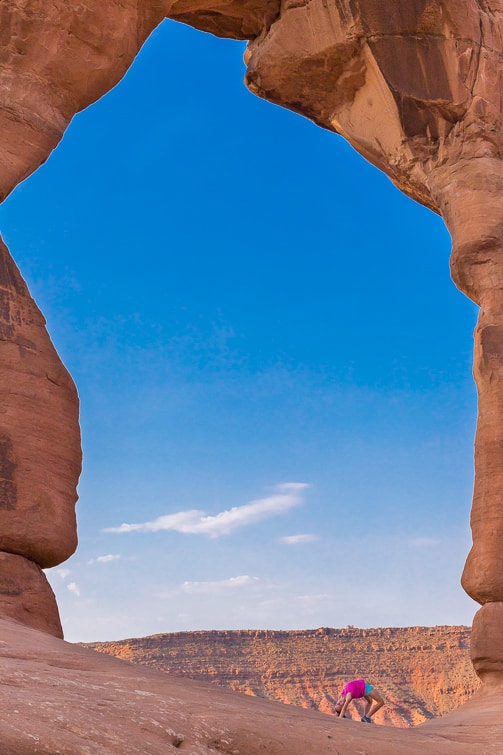 My oldest daughter wanted me to take a photo of her standing and looking up at the huge arch. See that photo below.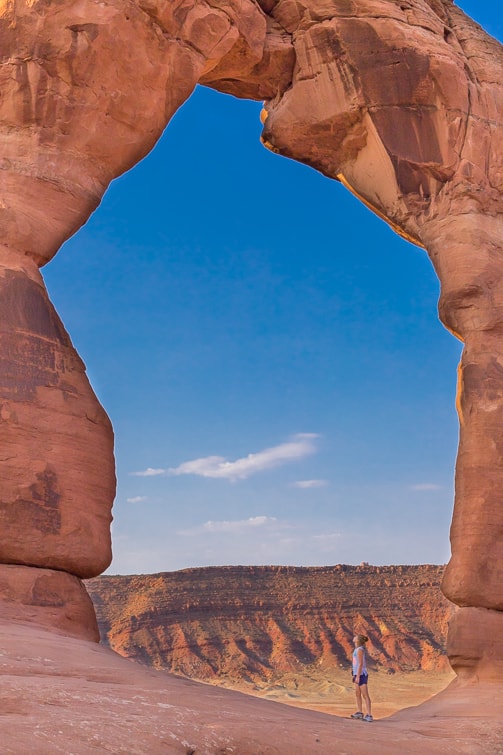 Look at the gallery below to see some more of my favorite photos from Arches National Park that I have photographed. The photo above can be found in the gallery below and can be purchased as a print or digital download.
---

I started out using 35mm point and shoot cameras, then upgraded to a 35mm DSL camera, and then finally came the world of digital DSL cameras. Gone are the days of having to wait for your film to be developed to see what you captured. Photography has never been so much fun!