High Quality Photography Calendars
Photographic Calendar Topics: #1: Clouds & Sky Calendar, #2 Mt. Rainier Nt. Forrest Calendar, #3 Washington State Scenes Calendar, #4 San Francisco, Golden Gate Bridge Calendar, #5 Seattle, Washington Calendar, #6 Horse Calendar, #7 Maui, Hawaii Calendar , #8 Bay bridge, San Francisco Calendar
Calendar #1: $12.99 This is a calendar print of one photo. This is a photo of the sky and clouds taken in Washington State. View the thumbnail of the actual photo on the calendar below. Don't miss an important date ever again! Our high quality one page wall calendars are printed on glossy, 10 point paper and measure 11" x 17".
*Full bleed dynamic color
*Glossy, 10 point paper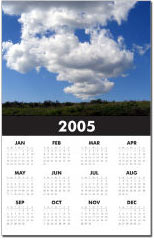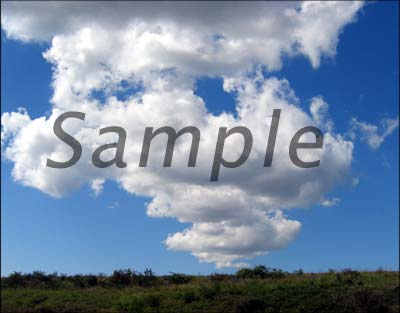 This is a sample image of the image on the calendar
*This image is not of full quality - Purchased calendars recieve high quality images.
Click the "buy now" link to
buy this calendar for $12.99



Calendar #2: $12.99 This is a calendar print of one photo. This is a photo of Mt. Rainier in Mt. Rainier's National Forrest located in Washington State. View the thumbnail of the actual photo on the calendar below. Don't miss an important date ever again! Our high quality one page wall calendars are printed on glossy, 10 point paper and measure 11" x 17".
*Full bleed dynamic color
*Glossy, 10 point paper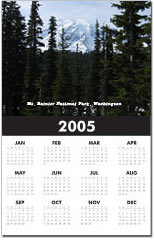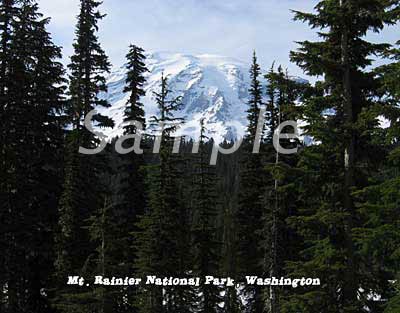 This is a sample image of the image on the calendar
*This image is not of full quality - Purchased calendars recieve high quality images.
Click the "buy now" link to
buy this calendar for $12.99



Calendar #3: $29.99 This is a 12 month/photo calendar is filled with scenic photos taken throughout Washington State. View the thumbnails of each actual photo for each month below. Photos consist of Mt. Rainier, the Space Needle, Snoqualmie Falls, Seattle, and more!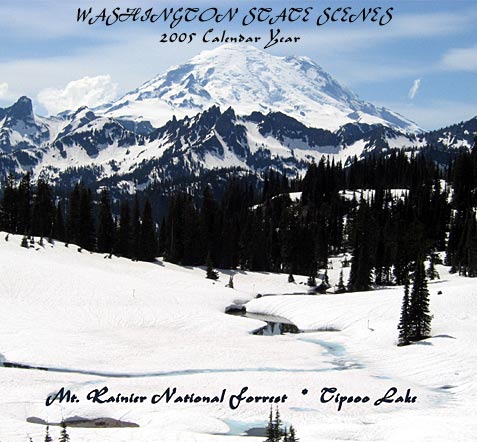 Click the "buy now" link to
buy this calendar for $29.99



Calendar #4: $12.99 This is a calendar print of one photo. This is a photo of the Golden Gate Bridge and Fog located in San Francisco, California. View the thumbnail of the actual photo on the calendar below. Don't miss an important date ever again! Our high quality one page wall calendars are printed on glossy, 10 point paper and measure 11" x 17".
*Full bleed dynamic color
*Glossy, 10 point paper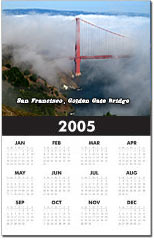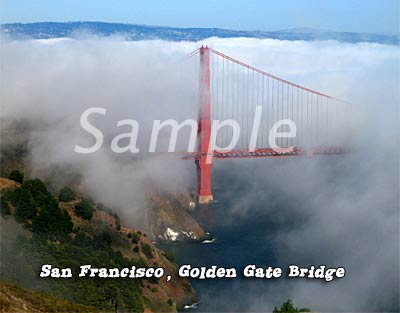 This is a sample image of the image on the calendar
*This image is not of full quality - Purchased calendars recieve high quality images.
Click the "buy now" link to
buy this calendar for $12.99



Calendar #5: $12.99 This is a calendar print of one photo. This is a photo of Seattle, Washington taken from Alki Beach. View the thumbnail of the actual photo on the calendar below. Don't miss an important date ever again! Our high quality one page wall calendars are printed on glossy, 10 point paper and measure 11" x 17".
*Full bleed dynamic color
*Glossy, 10 point paper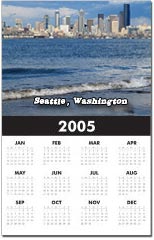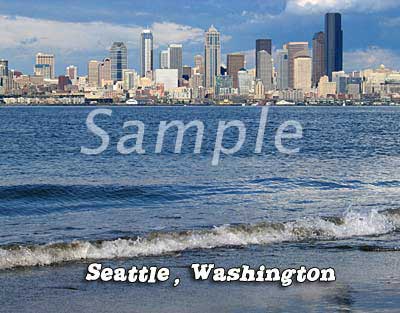 This is a sample image of the image on the calendar
*This image is not of full quality - Purchased calendars recieve high quality images.
Click the "buy now" link to
buy this calendar for $12.99



Calendar #6: $12.99 This is a calendar print of one photo. This is a photo of a horse taken in Half Moon Bay, California. View the thumbnail of the actual photo on the calendar below. Don't miss an important date ever again! Our high quality one page wall calendars are printed on glossy, 10 point paper and measure 11" x 17".
*Full bleed dynamic color
*Glossy, 10 point paper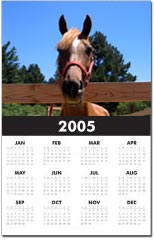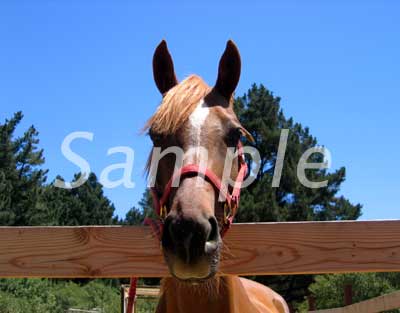 This is a sample image of the image on the calendar
*This image is not of full quality - Purchased calendars recieve high quality images.
Click the "buy now" link to
buy this calendar for $12.99



Calendar #7: $12.99 This is a calendar print of one photo. This is a photo of the beach and the ocean taken in Maui, Hawaii. View the thumbnail of the actual photo on the calendar below. Don't miss an important date ever again! Our high quality one page wall calendars are printed on glossy, 10 point paper and measure 11" x 17".
*Full bleed dynamic color
*Glossy, 10 point paper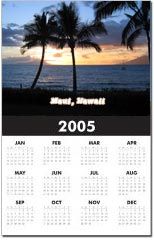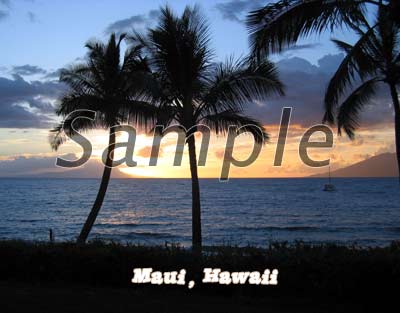 This is a sample image of the image on the calendar
*This image is not of full quality - Purchased calendars recieve high quality images.
Click the "buy now" link to
buy this calendar for $12.99



Calendar #8: $12.99 This is a calendar print of one photo. This is a photo of the Bay Bridge located in San Francisco, California. View the thumbnail of the actual photo on the calendar below. Don't miss an important date ever again! Our high quality one page wall calendars are printed on glossy, 10 point paper and measure 11" x 17".
*Full bleed dynamic color
*Glossy, 10 point paper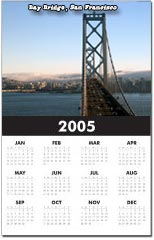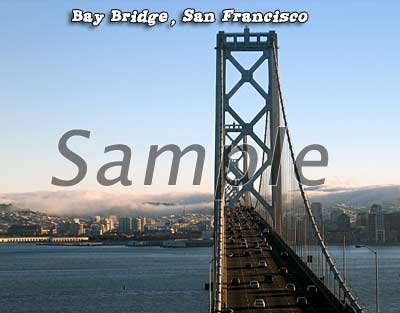 This is a sample image of the image on the calendar
*This image is not of full quality - Purchased calendars recieve high quality images.
Click the "buy now" link to
buy this calendar for $12.99