About HQ Photography
HQ Photography is a stock photo website selling prints and digital images and is also a portrait and event photography service provider.
STOCK PHOTOS
HQ Photography was put together to provide high quality stock photography, prints, and imagery for advertising, web & media, commercial use, and computer wallpapers. All pictures are available in color, black and white, or as a special artistic painting.
HQ PHOTOGRAPHY PRIVACY POLICY
Information Collection


HQ PHOTOGRAPHY, DBA is the sole owner of the information and pictures collected on www.hqphotography.com.

Order
HQ Photography uses a secure payment system through PayPal. All major credit cards are accepted. We request information from the user through PayPal's payment service. A user must provide contact information (such as name, email, and shipping address) and financial information (such as credit card number, expiration date). This information is used for billing purposes and to fill customer's orders. If we have trouble processing an order, the information is used to contact the user.

Links
This Web site contains links to other sites. Please be aware that we, [HQ PHOTOGRAPHY, DBA], are not responsible for the privacy practices of such other sites. We encourage our users to be aware when they leave our site and to read the privacy statements of each and every Web site that collects personally identifiable information. This privacy statement applies solely to information collected by this Web site.

Security


This Web site takes every precaution to protect our users' information. When users submit sensitive information via the Web site, their information is protected both online and off-line.
CONTACT
If you have any questions or suggestions, please contact by by: Filling out the form

Website: https://www.hqphotography.com
UNIQUE ASPECTS
All images available in color
All images available in black and white
All images available as an artistic painting
Each and every photo contained in the gallery can be purchased as a desktop computer wallpaper image at standard sizes of 800x600, 1024x768, 1280x1024 and 1600x1200
HQ Photography Facts:
HQ Photography was founded in 2003.
Primary headquartered position is in Washington State.
THE PHOTOGRAPHER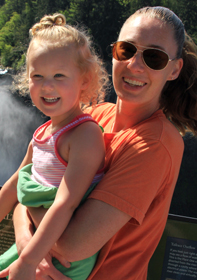 One of the main reasons why I love to take photographs is because I believe memories last forever and photos can help keep those memories fresh. Hi! My name is Tammy. I am the owner of HQ Photography — which means I designed this website as well as photographed all of the pictures seen throughout the site. I will be your photographer if you decide to let me be a part of your special day. I've always loved photography and grew up with a camera in my hands. Since I started this website in 2003, I have sold 100's of prints and digital photos to customers worldwide. I have been excited to learn how my work has been used... I cannot explain how it makes me feel when I hear from my customers that they are buying my photography to give as gifts to their loved ones. It brings me joy to know that my customers find enough happiness in my work to give away as anniversary, birthday, Christmas, Valentine's Day and wedding gifts.
To date, I have done 10 weddings, a few events, some action sports work, and some portrait photography work. I have found that shooting weddings is very exciting. I love capturing the joys of weddings and everything that goes along with it on camera. I love paying close attention to the details.
I have current experience with portrait photography as I worked part-time for a sports photography company shooting the indidivual portraits of youth sports players. I started shooting seriously probably about 15 years ago with emphasis on nature, scenic landscapes, and wildlife photography. I am now looking to gain more experience in people photography, which is why my wedding photography prices are much more affordable than the average photographer.
To view samples of my recent work, please visit the
blog
.
Thank you for taking a look at my work! I welcome any
comments or suggestions
.
THE HELP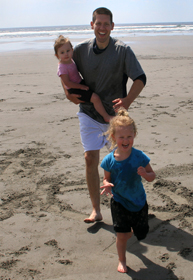 This is my husband, Ken. He is my help. He loves to be creative and he uses those skills in helping me pose during photography sessions. During larger events such as weddings, he is also my back up photographer and will help take candid pictures.