This is a photo of waves crashing at Polihale State Park in Kauai, Hawaii during dusk.
Mt. Rainier big in the sky from the Puyallup River. It looks like the Mountain is floating in the sky.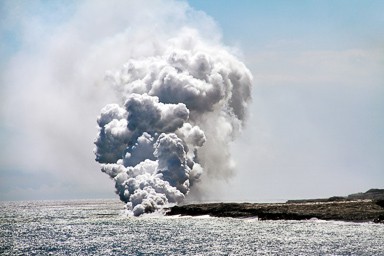 Hiking to see lava enter the Pacific Ocean on the Big Island in Hawaii.